Tout juste après avoir clôturé sa résidence à las Vegas « Deuces are Wild », le plus grand groupe de rock américain de tous les temps …
AEROSMITH ! débarquera en Europe pour une série de concerts exclusifs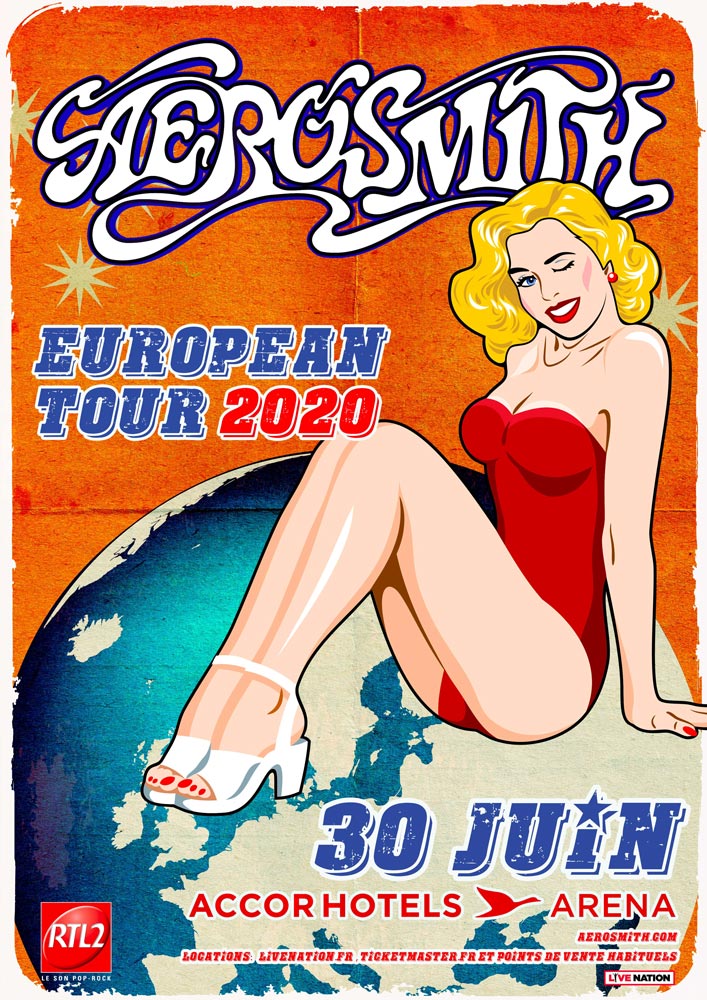 (LONDRES, Royaume-Uni vendredi 6 décembre 2019) – Aujourd'hui, le groupe primé à quatre reprises aux Grammy Awards Aerosmith, a annoncé les dates de sa tournée européenne en 2020, qui débutera le samedi 13 juin à Milan en Italie, au festival iDays
avant de continuer dans le reste de l'Europe, et s'arrêtant dans divers pays dont la Suisse, la Belgique, la République tchèque, la France, l'Espagne, le Portugal, l'Autriche, la Pologne, le Royaume-Uni, Hongrie, au Danemark, avant de conclure en Allemagne le 27 juillet 2020.
Le seul et unique Aerosmith : Steven Tyler (chant), Joe Perry (guitare solo), Brad Whitford (guitare), Tom Hamilton (basse), et Joey Kramer (batterie) est une icône vivante de l'histoire de la musique américaine,
ayant vendu plus de 150 millions d'albums dans le monde entier, gagné d'innombrables prix et a été intronisé au Rock and Roll Hall of Fame.
Il n'y a pas grand-chose que ce groupe n'a pas accompli en cinq décennies depuis sa formation.
Billets en vente sur ticketmaster.fr le 12 décembre à 10h & le 13 décembre à 10h sur livenation.fr et dans les points de vente habituels